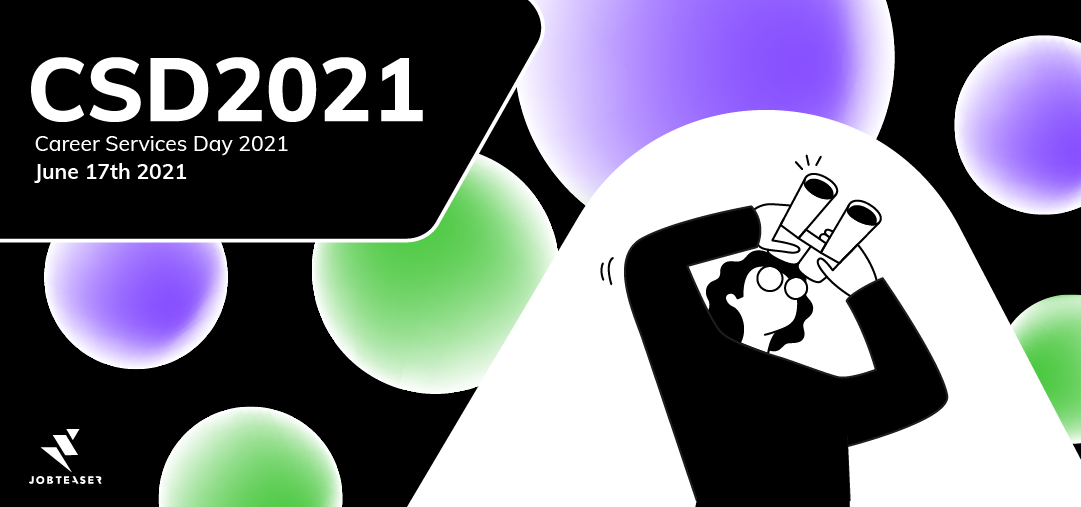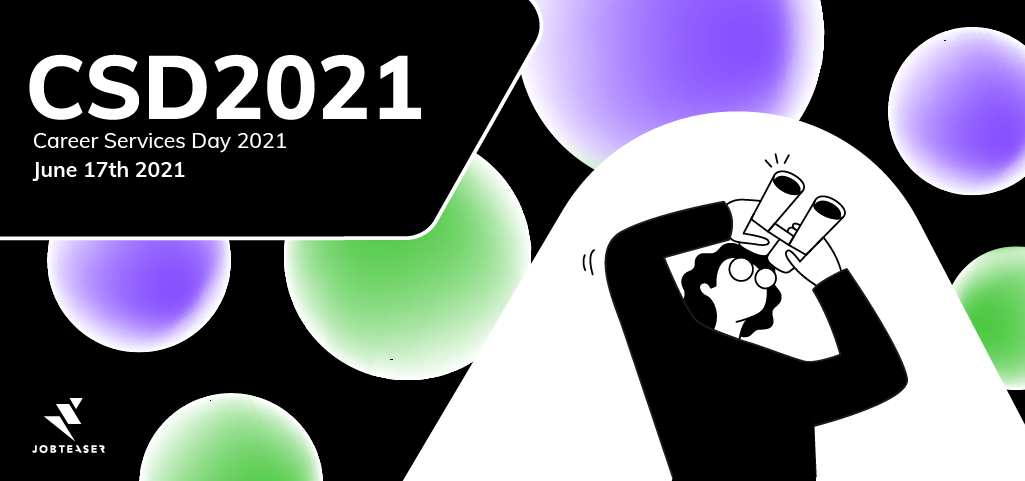 INSPIRING SPEAKERS

.
1 DAY.
ALL ONLINE.
MOVING FORWARD:
REDESIGNING CAREER SERVICES

AND STUDENT SUPPORT

 
Although we're only at the dawn of the decade, what we have experienced so far has been very challenging for both students and career services, to say the least! Recruitment processes, students' expectations and career plans – to name just a few – are constantly evolving, leading career services to have a renewed role in proactively supporting students and graduates. 
To better understand their needs and optimise student guidance, career services need to continue discussing ways to face these tremendous challenges and find collective solutions.  
The fourth edition of the Career Services Day will allow you to interact with experts, peers and JobTeaser teams in order to address these new dynamics.
Through a series of conferences, roundtable discussions and workshops, we aim at creating a space to share knowledge, best practices and innovative insights. By doing so, our goal is to strengthen cooperation between Career Services from across Europe and beyond and find creative solutions to face current challenges. 
We strongly believe in the importance of career services and their ability to give students the best possible guidance towards their dream job. Join us on June 17th to keep empowering students in the current context!
We've got your back.
Career Service Professionals

The Career Services Day is organized under the sponsorship by the French High Commission for Employment and Business Engagement.
ROUNDTABLE: HOW CAN CAREER SERVICES HELP STUDENT DEVELOP ESSENTIAL SKILLS?
PRESENTATION: REDEFINING CAREER SERVICES VALUE PROPOSITION TO FIT STUDENT EXPECTATIONS
INTEGRATING INTERACTIONS, COMMUNITY AND COACHING INTO THE STUDENT REMOTE EXPERIENCE: THE 2021 CHALLENGE?
WORKSHOP SESSION 1 (CHOOSE FROM 4)
Choose from one of the following options:
Social mobility: the role of career services to generate equal opportunities for everyone

Output first: how can career services rethink their KPIs

Recruiters Q&A: challenging recruiters expectations

Support through Content: rethinking your content strategy for student
WORKSHOP SESSION 2 (CHOOSE FROM 4)
Choose from one of the following options:
Social mobility: the role of career services to generate equal opportunities for everyone

Output first: how can career services rethink their KPIs

Recruiters Q&A: challenging recruiters expectations

Support through Content: rethinking your content strategy for student
WORKSHOP SESSION 3 (CHOOSE FROM 2)
Innovation workshop

JobTeaser product demo